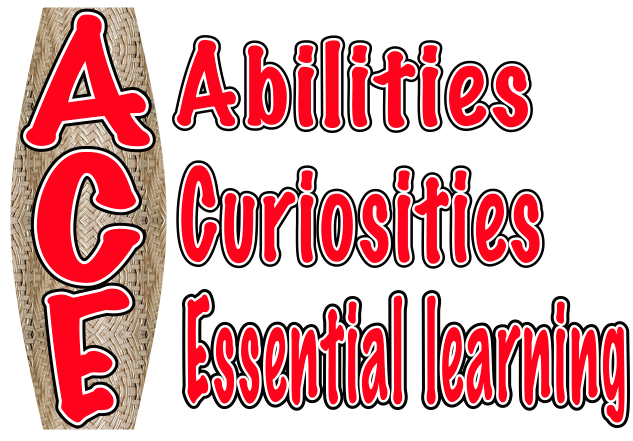 "ACE" stands for curriculum enrichment activities that cater to the Abilities, Curiosities and Essential learning needs of Mission Heights Primary School students.  The ACE programme is an innovative programme that allows for further personalisation of learning across all areas of the curriculum.  Opportunities for students to be engaged in the ACE facets of their own learning are provided during the normal course of the school day from 11.30am– 12:40pm; Wednesday-Friday.
The ACE programme caters for all students and teaches them how to be proactive in managing and taking responsibility for their learning and includes catering to the needs of students achieving below the expected level and also for gifted and talented students across the curriculum.  Learning opportunities in other areas such as learning a second language, project based learning, training for a sports and preparing for academic competitions or cultural events and pursuing personal passions and interests are encouraged.
ACE meets the needs of students, and is based on their interests.  As such, it is flexible in nature and scope, and students have input into its design.  The programme allows the school to make full use of the strengths and interests of teachers, other staff, and members of the wider community.  Some of the shared  facilities  allow Mission Heights Primary School students to use a wider variety of resources, expertise and technologies within the collaborative environment of having two schools on one site as well as utilising expertise from the local community.
Kung Fu
Netball
Badminton
Hockey
Skateboarding
Soccer
Gymnastics
Bollywood dancing
Chinese Fan Dance Fusion
Contemporary Dance
Irish Dancing
Kapa Haka
Visual Art
Food Technology
Knitting
3D Printing and Robotics
Makerspace
Stop Motion