We are a Green Gold Enviroschool! We take this accolade very seriously and continue to look into ways to demonstrate we care for our people, programmes, practices and places.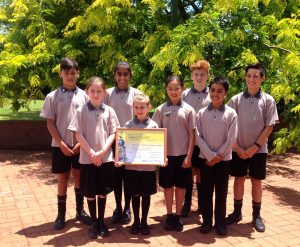 Here we are with the certificate that we were presented at the Enviroschools awards in 2017.
This is us – the Enviro Council 2020 just before we left on our Restorative Planting day at the Otara Creek. Mrs Bush wanted to ensure we knew what we were setting out to do. We assured her that we did!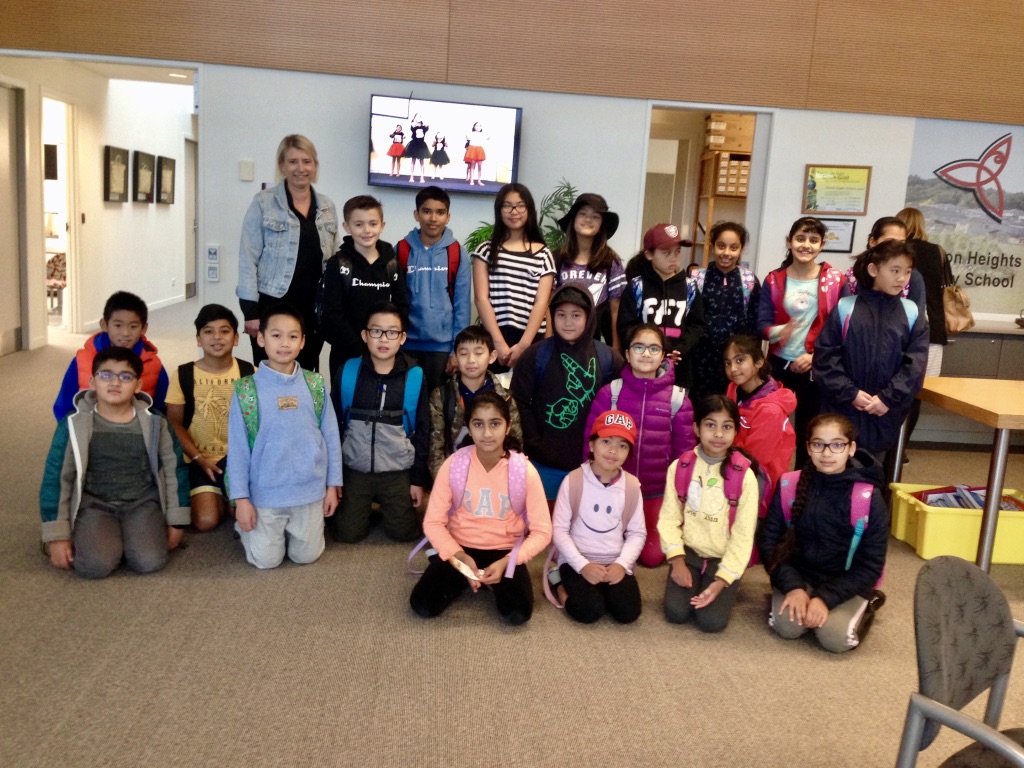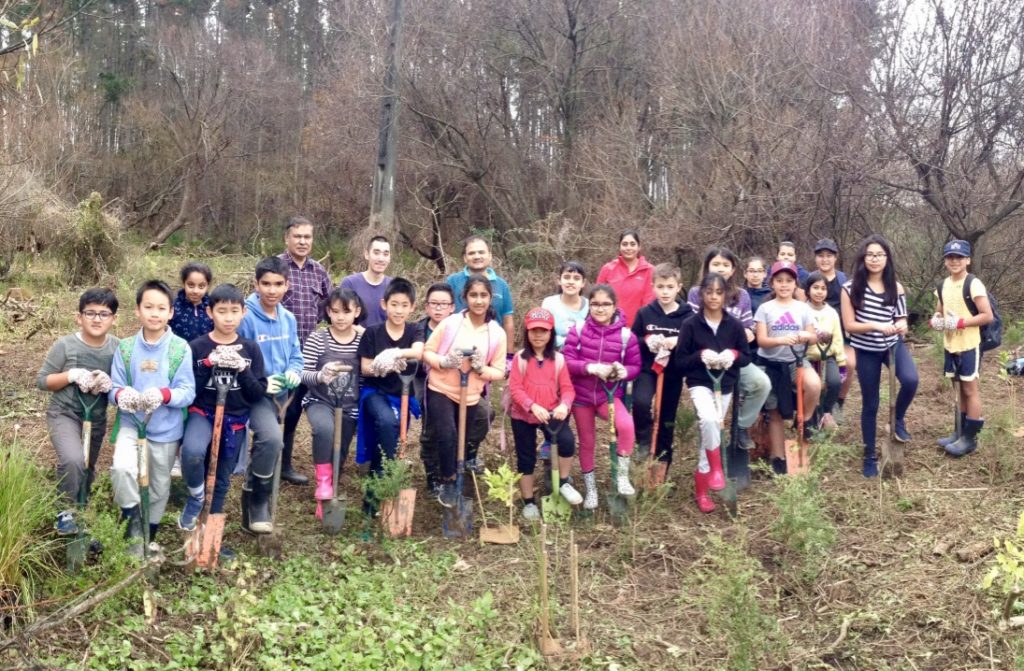 This was at the end of the day. We learned a whole lot of new planting skills. The rationale behind the Restorative Planting was that it stops erosion and provides a Tree Belt for our insect and bird life.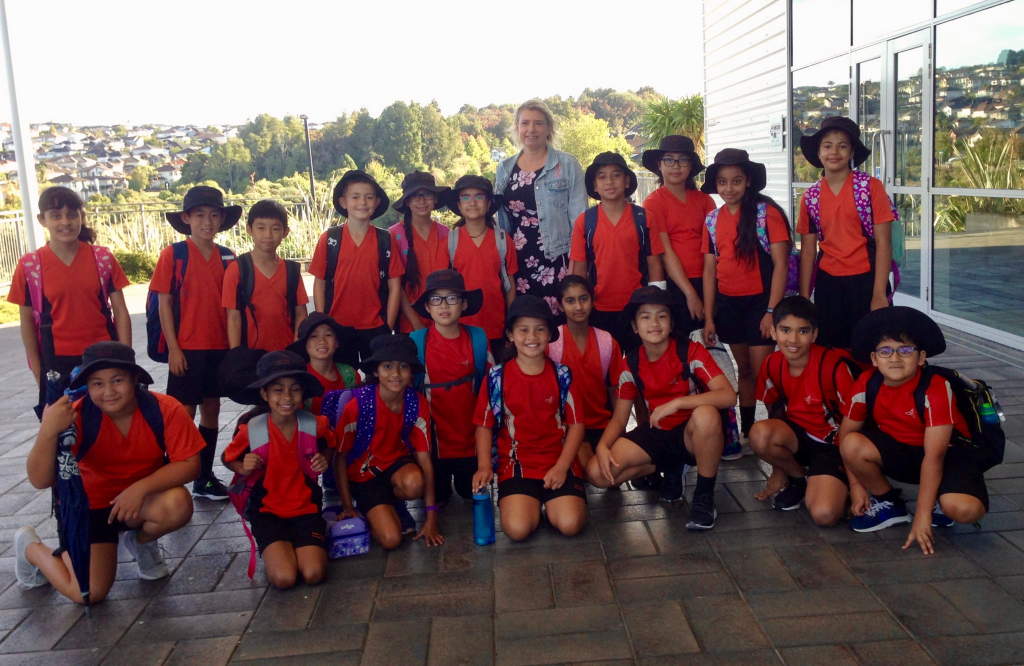 Our Principal flagged us off on our Cockle Bay clean up. As a follow up activity on Sea Week we decided to do our bit by picking up tiny pieces of plastic, metal, nylon and glass. We found loads of cigarette butts and bottle tops as well.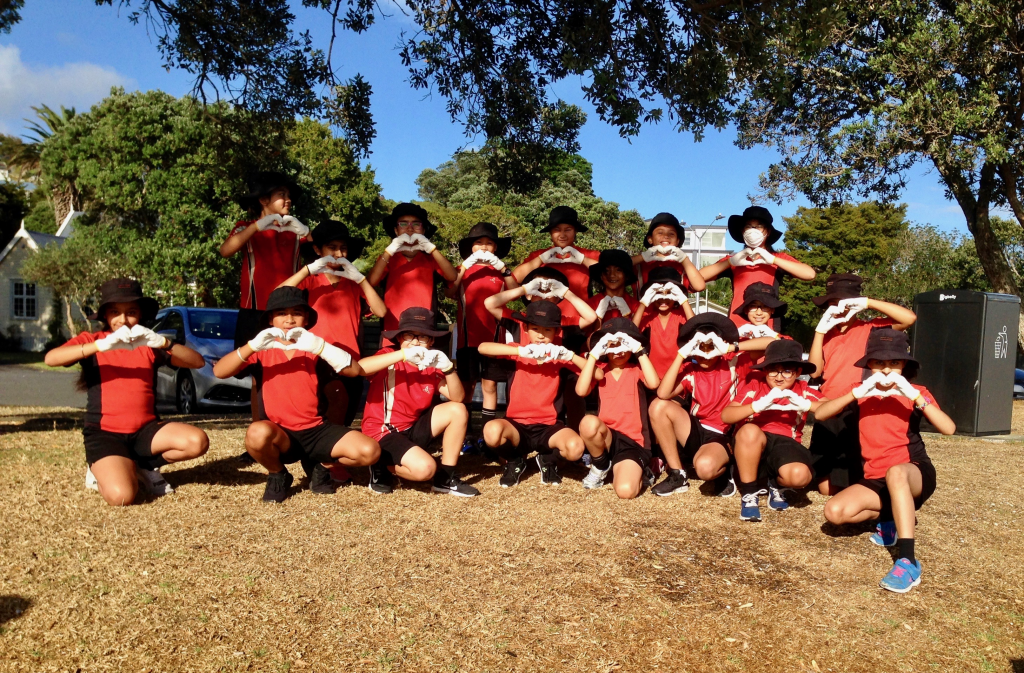 Here we are at Cockle Bay all set to go with our cotton gloves and paper sacks.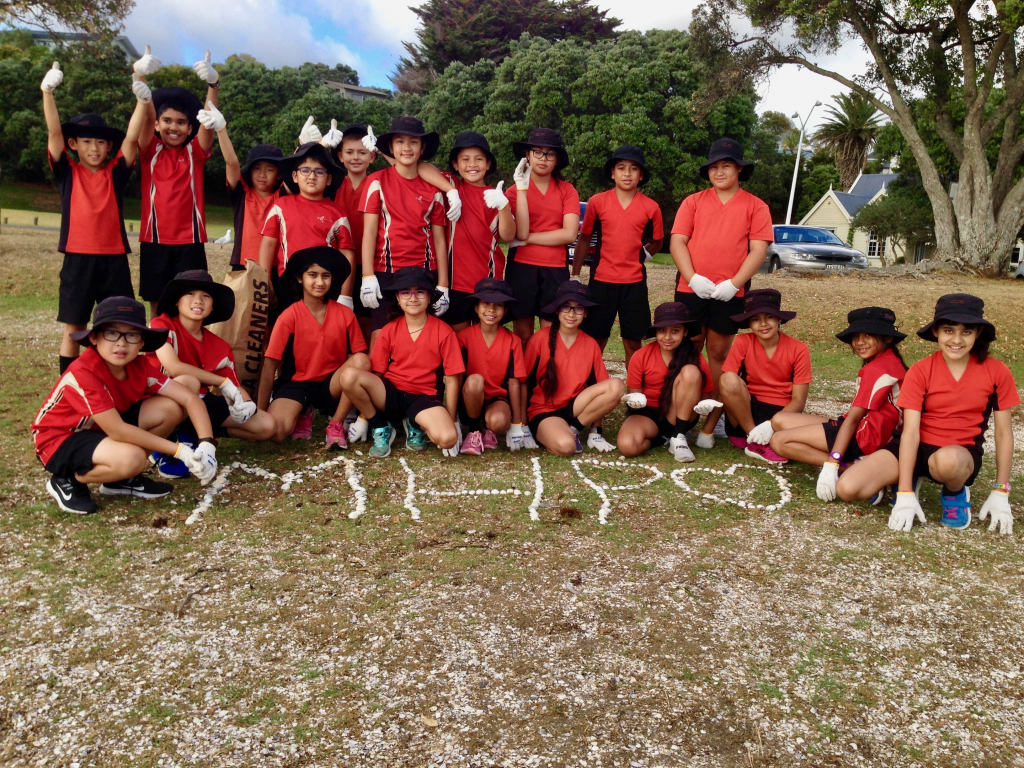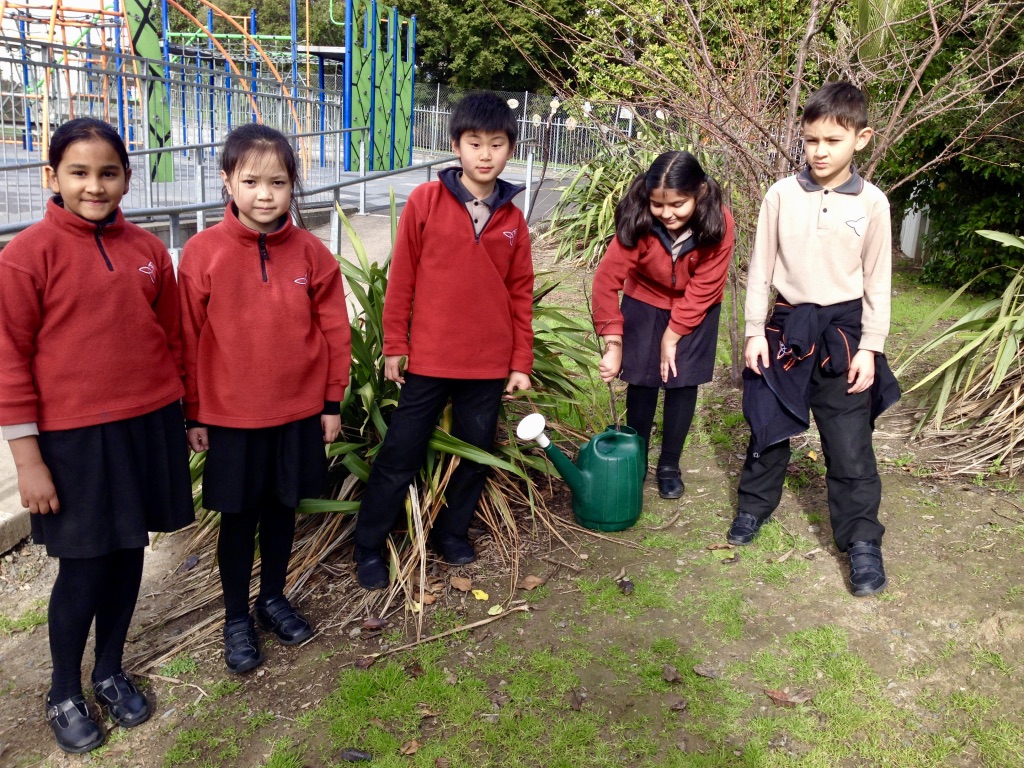 We are a part of the Howick Fruit at Schools Project and we take good care of our fruit trees. We know how to mix the plant food thoroughly in with the water.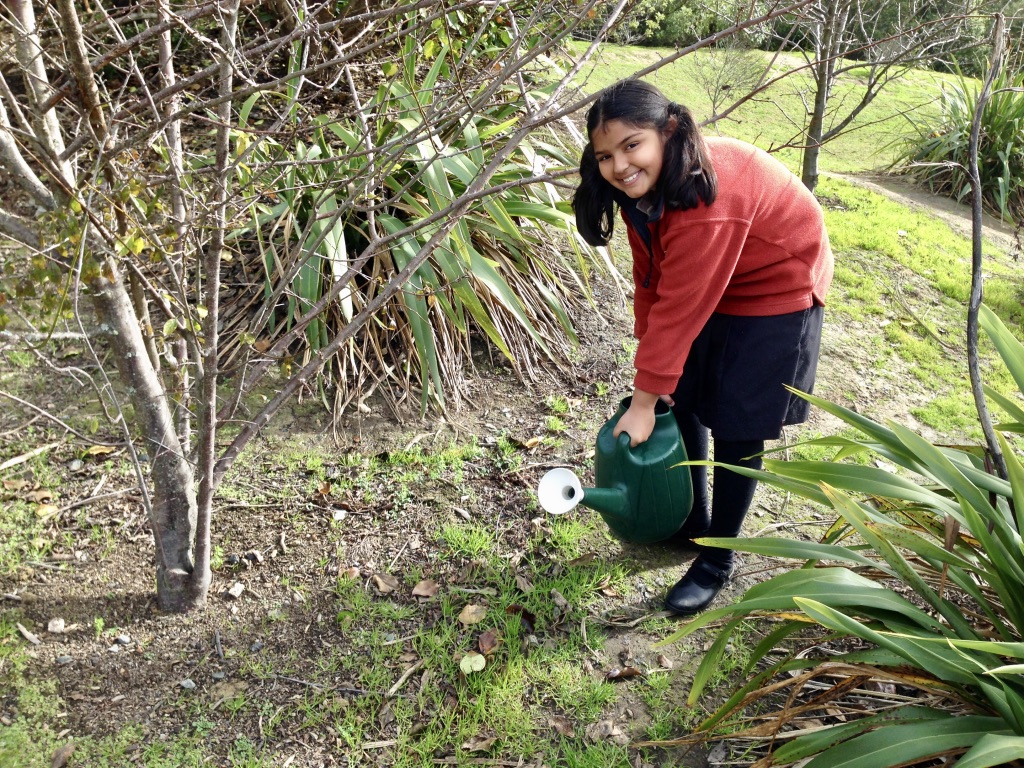 We are careful about pouring the plant food along the drip line so the roots can take it up to nourish the tree.
As part of our Flatbush Cluster initiative we cleaned up the Tane Forest with the MHJC student team.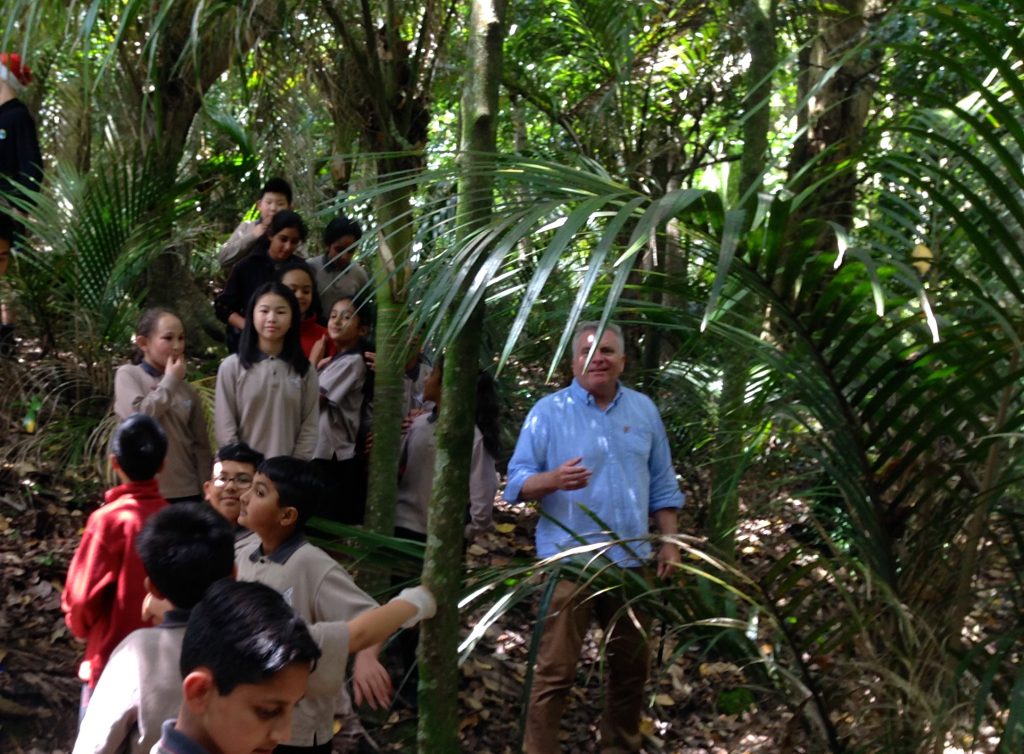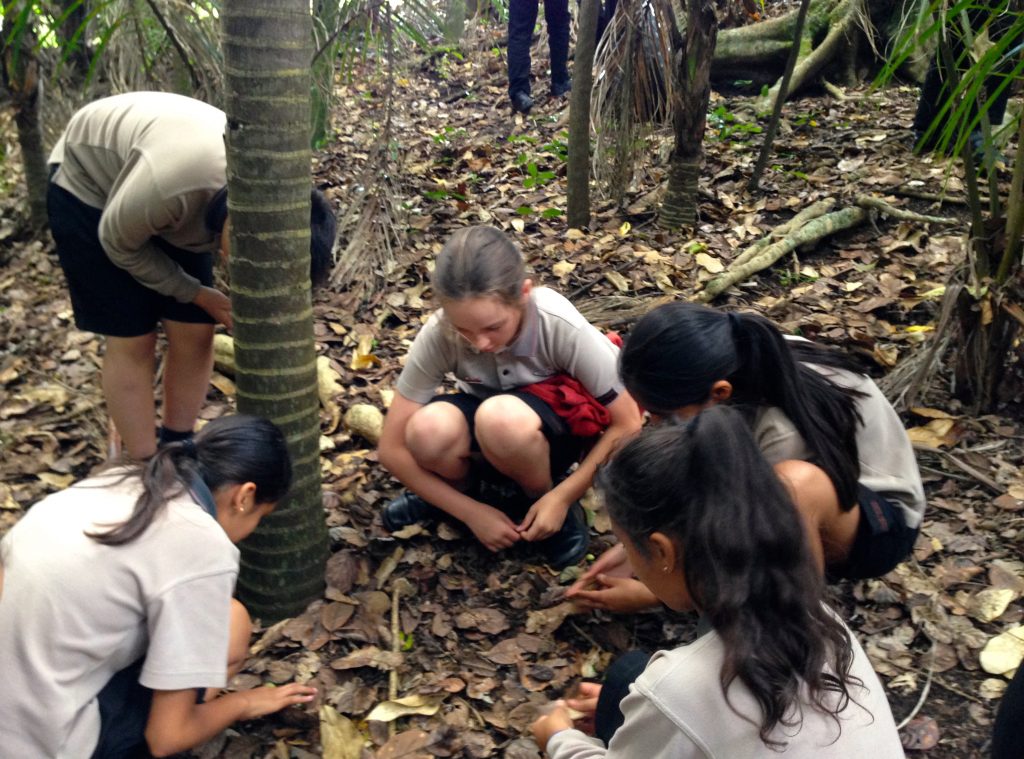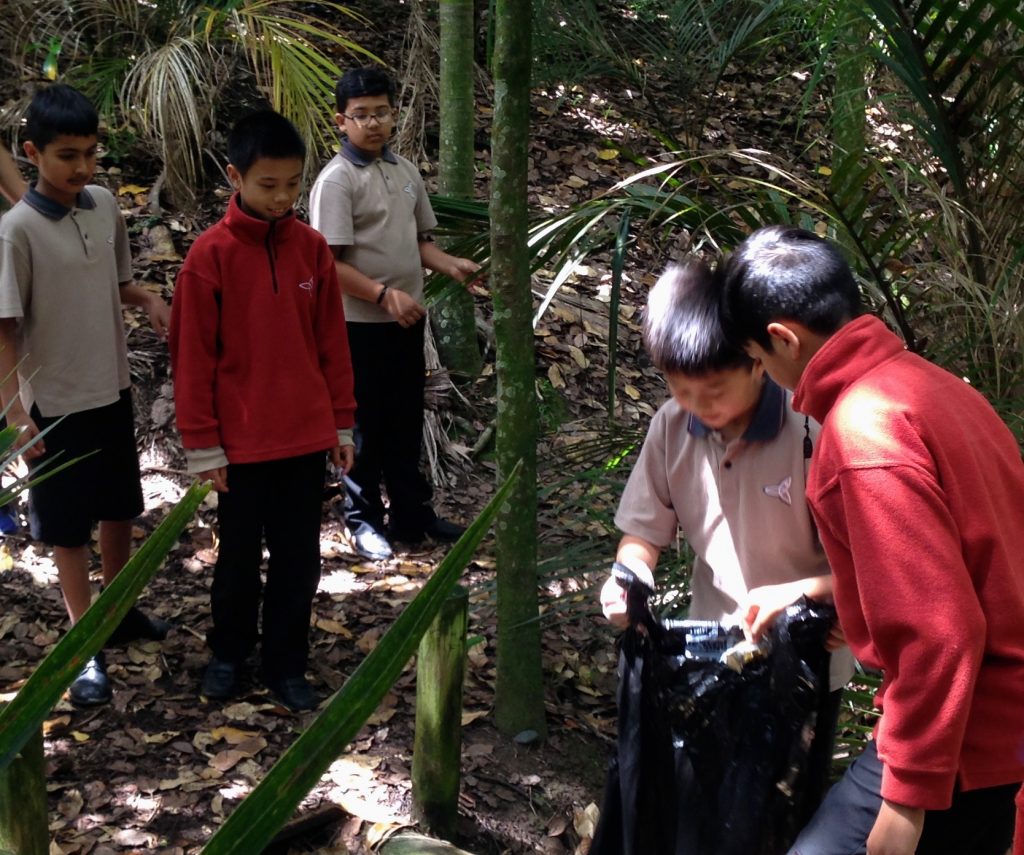 At Mission Heights Primary we pride ourselves on our environment! Being a digital school means we're big on conserving paper. Our school has many environmentally friendly features that include recycling procedures and rain water tanks.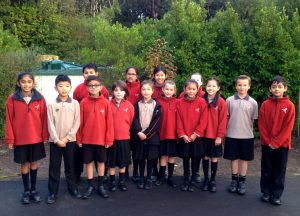 Our lights and most our taps turn off automatically.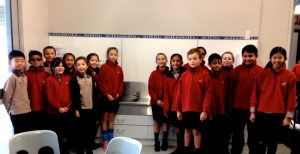 We switched from paper towels to hand driers as well. We have a well established orchard now and our students enjoy feeding and tending to it.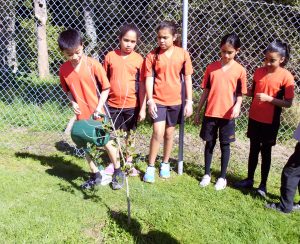 We do our bit for the dwindling Monarch population by having a healthy and well looked after Butterfly Garden.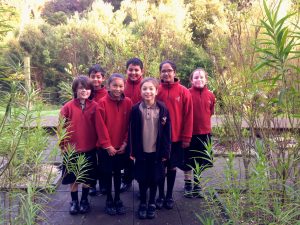 Our portable worm farm takes care of our fruit scraps.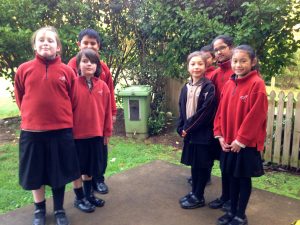 Solar panels and our special window glass ensure optimum energy efficiency.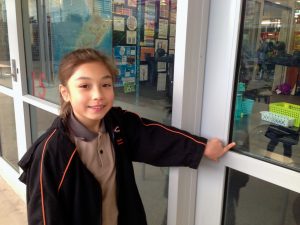 Here we are planting and feeding our fruit trees. It is so exciting that we are a part of the Howick Fruit Trees at Schools Project. Students get to observe the progression from seed, to tree, to flower, to fruit and back to seed again.
Four of our team members will attend the launch this year which is sponsored by Kings Plant Barn. They gift us fruit trees and the stakes and compost too! Thank you Kings Plant Barn and Auckland Council for inviting us to join in this wonderful initiative which is an ongoing and valuable learning experience.
Because we are a rubbish free school, we encourage our students to bring in wrapper free morning teas and lunches. This is what we have in mind when we say wrapper free. It means no cling film or foil or chip and muesli wrappers that simply end up in landfill. Take a look at an ideal lunch box. It is wrapper free and illustrates healthy choices too!
Enviro Trophy
The Enviro Council rewards the Enviro effort across the school. They look for tidy bench tops, zero litter on floors, bag cupboards that are kept shut, tidy maths and reading stations and publishing that is neatly displayed. The individual, Learning Zone or Studio that demonstrates the greatest effort is presented with the Enviro trophy which they get to keep for a fortnight.
The MHP Global Sign Post is a celebration of our diverse cultures. It is the legacy of the School Council of 2013.
And here's the legacy of the school council of 2014. It already looks great and we are very excited about it. We have these neat little bridges with a board walk that just so perfectly frames our Butterfly Garden. It's a favourite spot for students during break times. But wait – there's more… the hand prints of our foundation students and staff have been immortalised in our logo.
Check out our school values and house heroes signpost.
The wonder of fruit trees right here on our doorstep.
Just chilling on our Friendship Benches – yet another legacy project of our outgoing Student Council.
Paper4trees
We are signed up with Paper4trees who provided us with our grey bins made from recycled light-proof milk bottles. We earn indigenous trees each year for our recycling effort.
We continue to have a busy time with worthwhile, authentic projects!