All students from Years 1-6 at Mission Heights Primary are involved in a variety of independent and outdoor learning experiences outside the classroom as students transition to challenging and progressive EOTC experiences during their time at Mission Heights Primary School.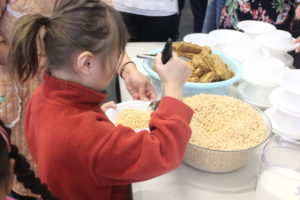 The Junior Learning Community participates in a Junior Breakfast at school which involves all Year 1 and Year 2 students coming to school in their pyjamas, having breakfast at school and getting ready in their school uniforms to attend the whole school day independently.
The Middle Learning Community students visit Sonshine Ranch where students take part in team building games, rock climbing, archery, bivy building and scavenger hunts.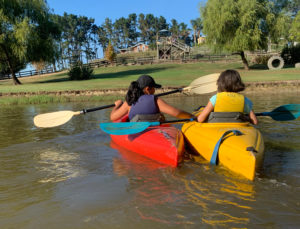 The Senior Learning Community students are engaged in a variety of outdoor learning experiences that are progressively more challenging from their previous years experiences. The Year 5 students this year are attending a 2 day camp at Camp Adair where they are involved in a range of challenging and confidence building activities. The Year 6 students go to Lakewood Lodge Camp for a 4 day camp where they undergo a variety of experiences to enhance their mental, social and physical development. Some of the activities include kayaking, low rope course, raft building, survival in the outdoors.
All EOTC trips are approved in advance with school policy and procedures followed so that all health and safety risks are carefully considered and managed.